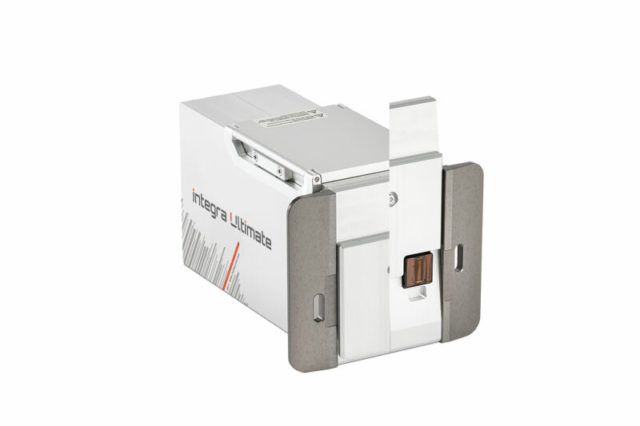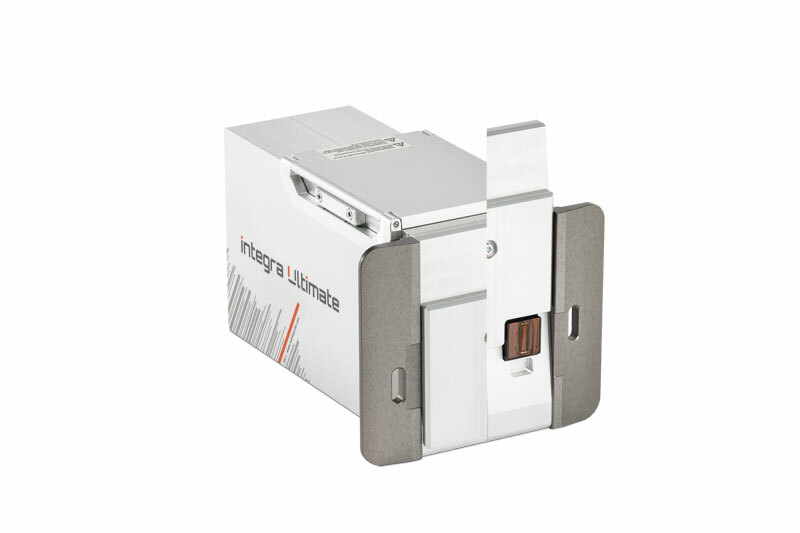 HP printhead with IP65 protection and for up to 25 mm print height
Our Markoprint integra Ultimate is a particularly efficient inkjet printer with an innovative HP printhead. With print heights of up to 25 mm and IP65 enclosure rating, this system takes your coding tasks to a completely new level!
Since the printhead closes itself at standstill and automatically cleans the nozzle plateevery time it is closed and opened, it is immediately ready for use even after a longer break. This makes it ideal for use in wet-cleaned or dusty production environments, such as those found in wood industry, pharmaceutical industry or food industry.
Markoprint integra Ultimate also scores good marks in integrated systems with closed or difficult-to-access areas: Its cartridges can easily remain in the printhead during downtimes. After a production stop of several days, an error-free printing can be carried out without first wiping the cartridge or having to do a spitting.
Markoprint integra Ultimate is also suitable for UV inks when printing on smooth surfaces. Due to its special features, the open times will increase immensely: With the right ink from Markoprint it is possible to have decap times of up to (and even more than) 72 hours, instead of just 15 minutes!
Advantages of the Markoprint Ultimate HP printhead:
IP65 protection when the printhead is in sleep mode: perfect for use in humid, dusty and wet-cleaned environments.
Cartridges do not need to be removed during long breaks, e.g. at weekends.
Cartridges do not require "spitting" during short breaks, in hard-to-reach installations.
Due to the closed system, the cartridges are not exposed to external influences during standstill.